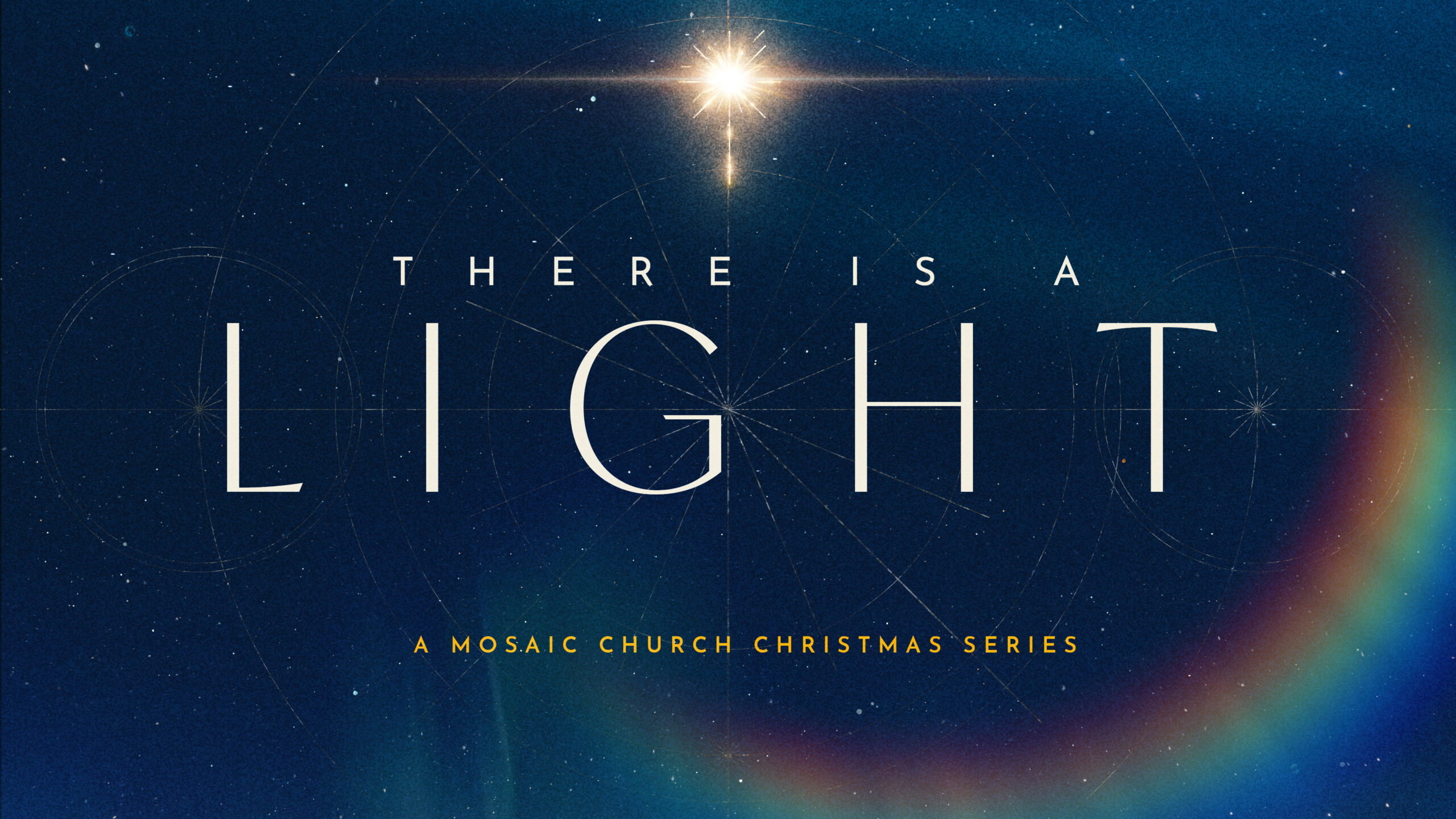 Join us for Christmas at Mosaic as we celebrate the season of joy, hope, and the everlasting light that shines upon us all! In a world that often feels dim, we invite you to discover the radiant truth:  There Is A Light that never fades and illuminates our lives with love and purpose.
CHRISTMAS EVE
SERVICE TIMES AND LOCATIONS:
_________
Ocean Springs Campus
2016 Bienville Blvd. Ocean Springs, MS 39564
Thursday, December 21 at 7 pm
Sunday, December 24, at 2, 3:30, and 5 pm
_________
Harrison County Campus
3320 Warrior Drive D'Iberville, MS 39540
Sunday, December 24, at 3:30 and 5 pm
Join forces with us and be a holiday hero! Extend an invitation to our fantastic Christmas Eve extravaganza with six sensational services. Here's the lowdown on how you can be a part of the festive fun and help us get the word out!
How to Get Started:
1. Download:  Click the download button below to get your hands on our digital invite card.
2. Customize:  Add a personal touch by including a message, event details, and any special instructions.
Example: I'd love for you to join us for church this week. We are starting an amazing series all about relationships. If you'd like more information, just click this link: https://www.mosaicgc.com/frenemies/
3. Share:  Send your invite to friends and family via email, text messaging, on social media, and encourage them to share it with their friends, too!
4. Reconnect:  Use this opportunity to reach out to someone you've been meaning to invite to church. Don't just invite them to church; invite them to sit with you!
Ready to spread the word and reach out to those who matter most? Click the download button below and let the digital invite do the talking.

2016 Bienville Blvd, Ocean Springs, MS 39564 • (228)875-3500