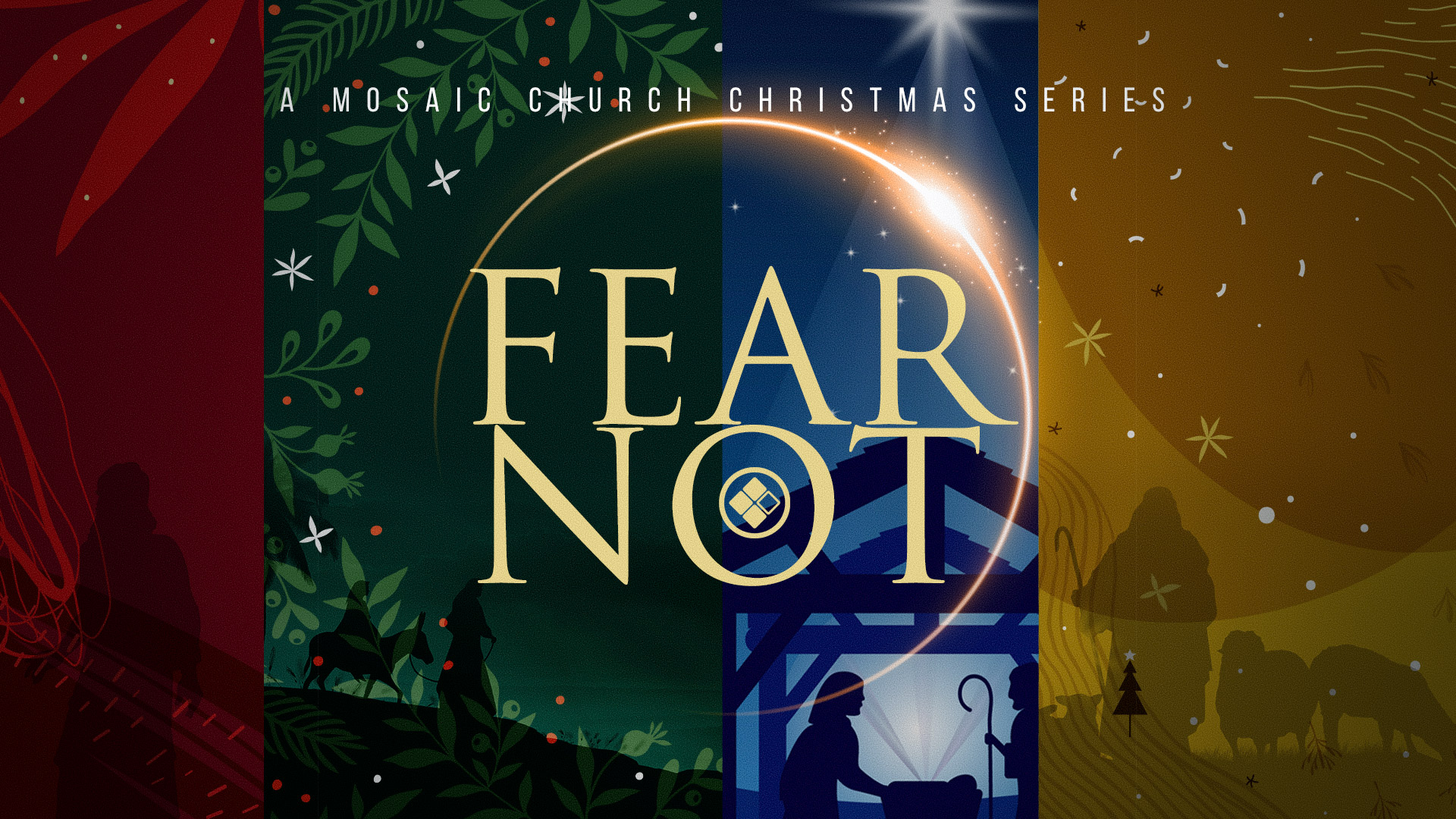 Fear attacks us right where our faith lives and keeps us from stepping into the plans God has for us. Join us this Christmas at Mosaic for our series, "FEAR NOT", and discover how to overcome fear and transform it into faith and obedience. Learn from the experiences of Zechariah, Mary, Joseph, and even the shepherds. Then, join us on Christmas Eve for a special installment of our "FEAR NOT" series and hear how God will always give us the guidance we need to reject fear in our lives.
THE STORY OF ZECHARIAH
DECEMBER 9 & 12
THE STORY OF JOSEPH
DECEMBER 16 & 19
THE STORY OF MARY
DECEMBER 23 & 24
THE STORY OF THE SHEPHERDS
DECEMBER 26
CHRISTMAS EVE SERVICE TIMES
Thursday, December 23 at 7pm
Friday, December 24 at 2, 3:30, & 5pm
Childcare exclusively provided for Birth to 4 years old.
Complimentary activity bag will be provided for kids 5 years and older.

2016 Bienville Blvd, Ocean Springs, MS 39564 • (228)875-3500