SEE WHAT GOD CAN DO THROUGH YOUR GENEROSITY
Simple and secure. Give a single gift, or schedule recurring giving
using your checking account, debit, or credit card.
Give Online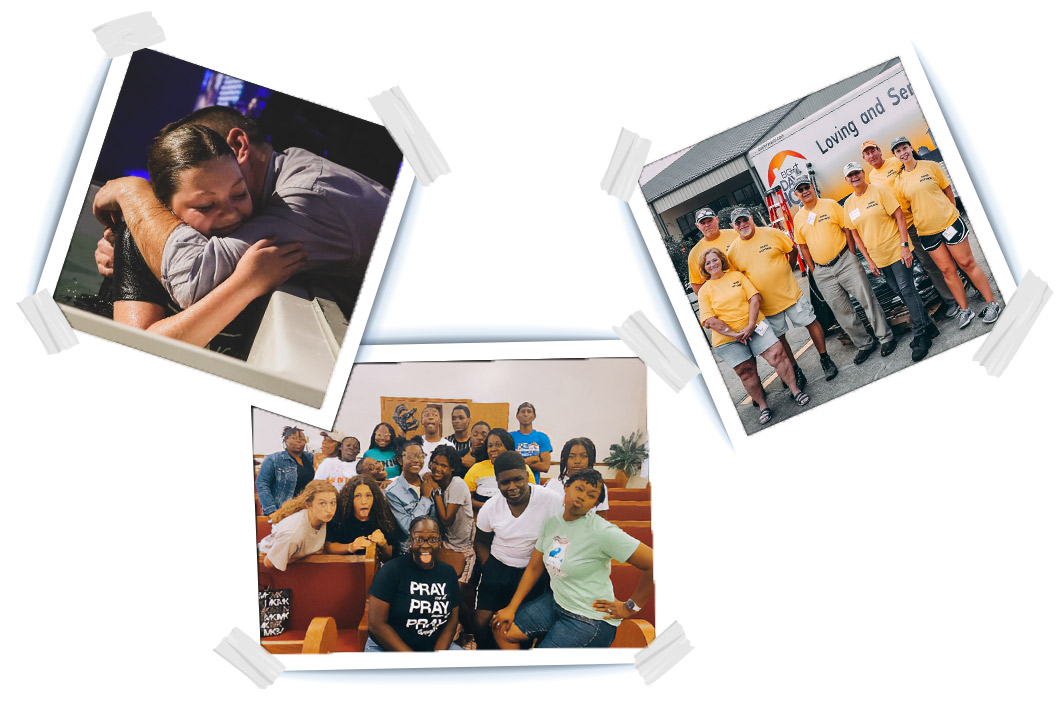 GIVING TO MISSIONS
One out of every ten dollars given to Mosaic Church goes to support missions, locally and around the world. We support groups that:
Plant churches internationally
Feed starving children
Minister to prison inmates
And more!
Your gift is not only making a difference here in south Mississippi but it's making a difference around the world!
What are Mosaic's views on giving?
Our view on giving is simple; God owns it all. We have the privilege of managing HIS money. So, we give and spend with this in mind. We give out of joy, not guilt or manipulation. We carefully budget as a church so that we use every gift to its fullest to bring people to Jesus.
What if I can't afford to give?
We want to discourage you from giving in any way that will put you in debt because giving is a spiritual discipline, not just an act of giving money. If God leads you to give sacrificially, we believe you should follow His leading, but we don't think to give on credit is one and the same.
Which giving option should I choose?
The "General Contributions" giving option is our church operating fund and is used to finance the ongoing operations of Mosaic Church. We encourage contributors to give their tithe and offering to this fund throughout the year.
Will I receive a giving statement?
Yes, we provide giving statements annually. If you give online you can sign in and view your giving to-date.
What other ways can I give?
You can make a 1-time or schedule recurring giving on our website at mosaicgc.com/giving, through our app by clicking the "giving" tab, in-person at any one of our weekend services, or you can mail your gift to:
Mosaic Church
2016 Bienville Boulevard
Ocean Springs, Mississippi 39564 2016
Can I give assets to the church?
Yes! You can give stocks, bonds, shares, retirement assets, trusts, valuable items (vehicles, boats, jewelry, etc.) and even life insurance policies. Please contact us during business hours at (228) 875-3500 with any questions about giving assets to Mosaic Church.
Can I give if I live outside the US?
Yes! Individuals from any country can give a one time gift through our website using a credit card.
JOIN US FOR A SERVICE
Mosaic Church meets Thursdays at 7 pm and Sundays at 9 & 10:30 am in Ocean Springs. Our Harrison County Campus meets Sundays at 10:30 am. We'd love to see you this week!
Physical Address:
Ocean Springs Campus
2016 Bienville Blvd.
Ocean Springs, MS 39564
Harrison County
3320 Warrior Dr
D'Iberville, MS 39540
 (228) 875-3500
 hello@mosaicgc.com