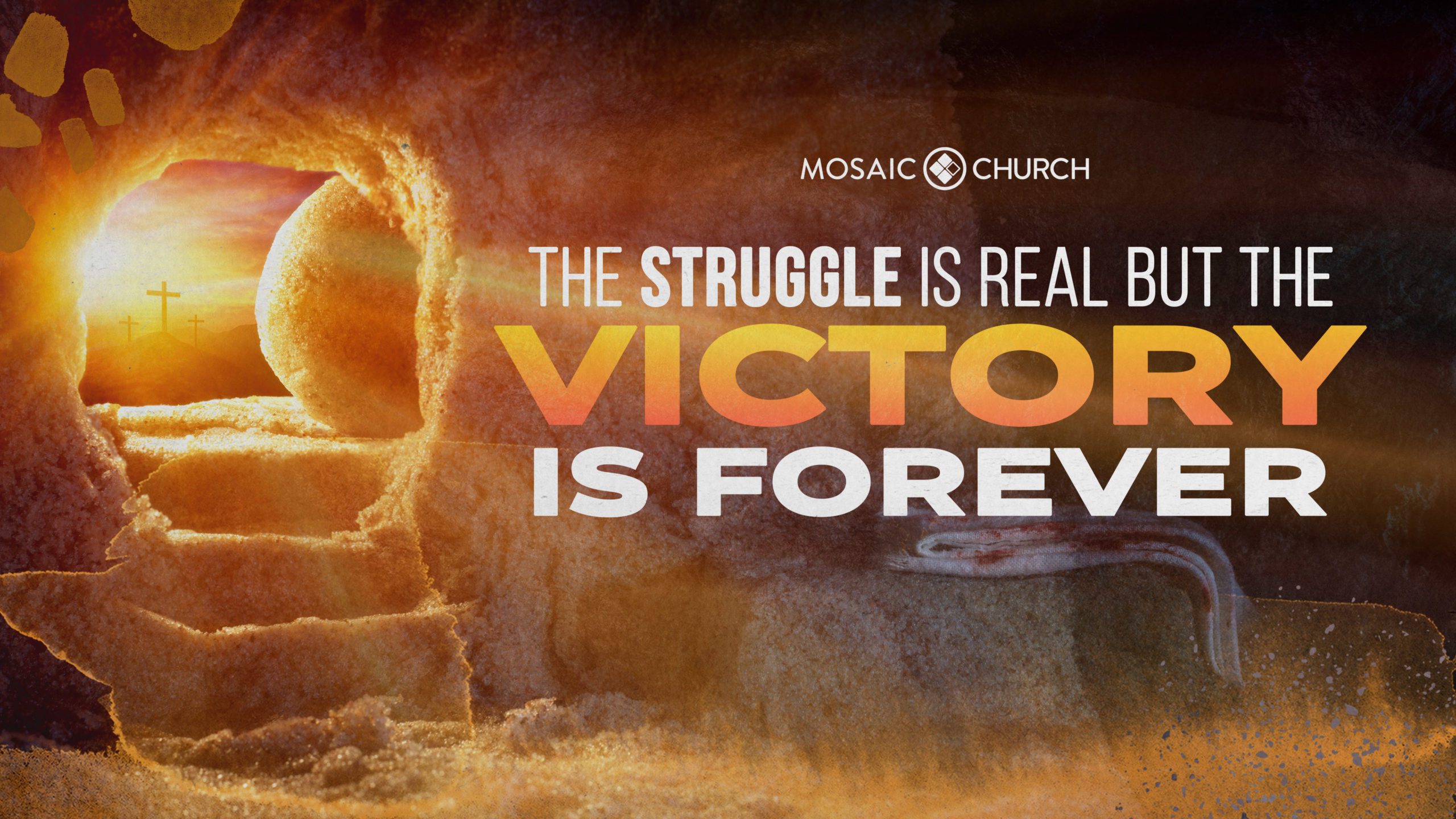 EASTER AS MOSAIC
The struggle is real but the victory is forever!
Every day in this life can be a struggle. Life is never as easy as we want it to be and rarely as easy as we expect. Without realizing it, we end up fighting battles we were never meant to fight. Battles we're never going to win on our own. We're not denying that the struggle is real. But what if there's someone who knows the struggle, even better than you do, and He can help you overcome it?
HELP SPREAD THE WORD
Shareable Social Media Graphics
Use the images below to invite your family, friends, and co-workers to Easter services at Mosaic!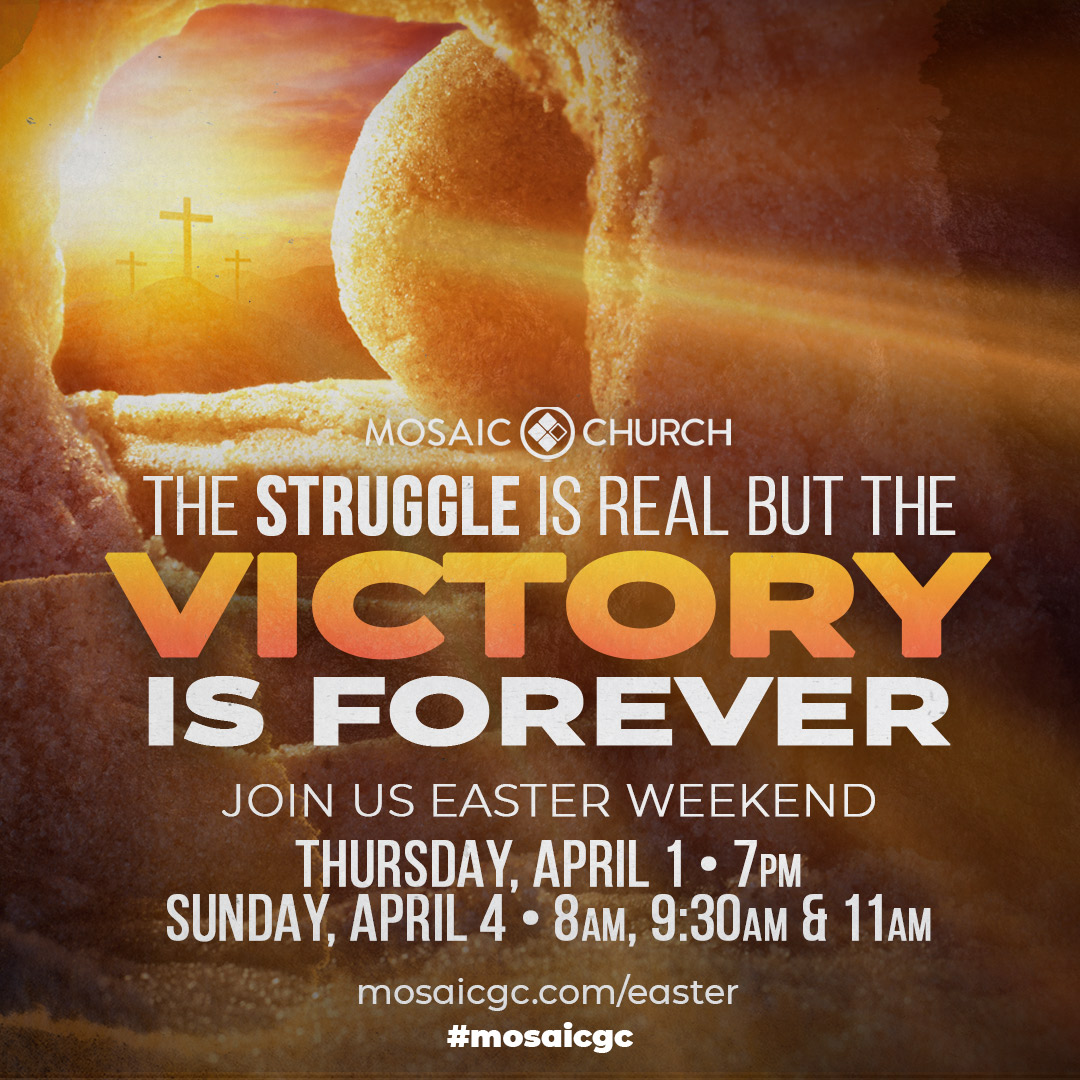 Right-click to download and share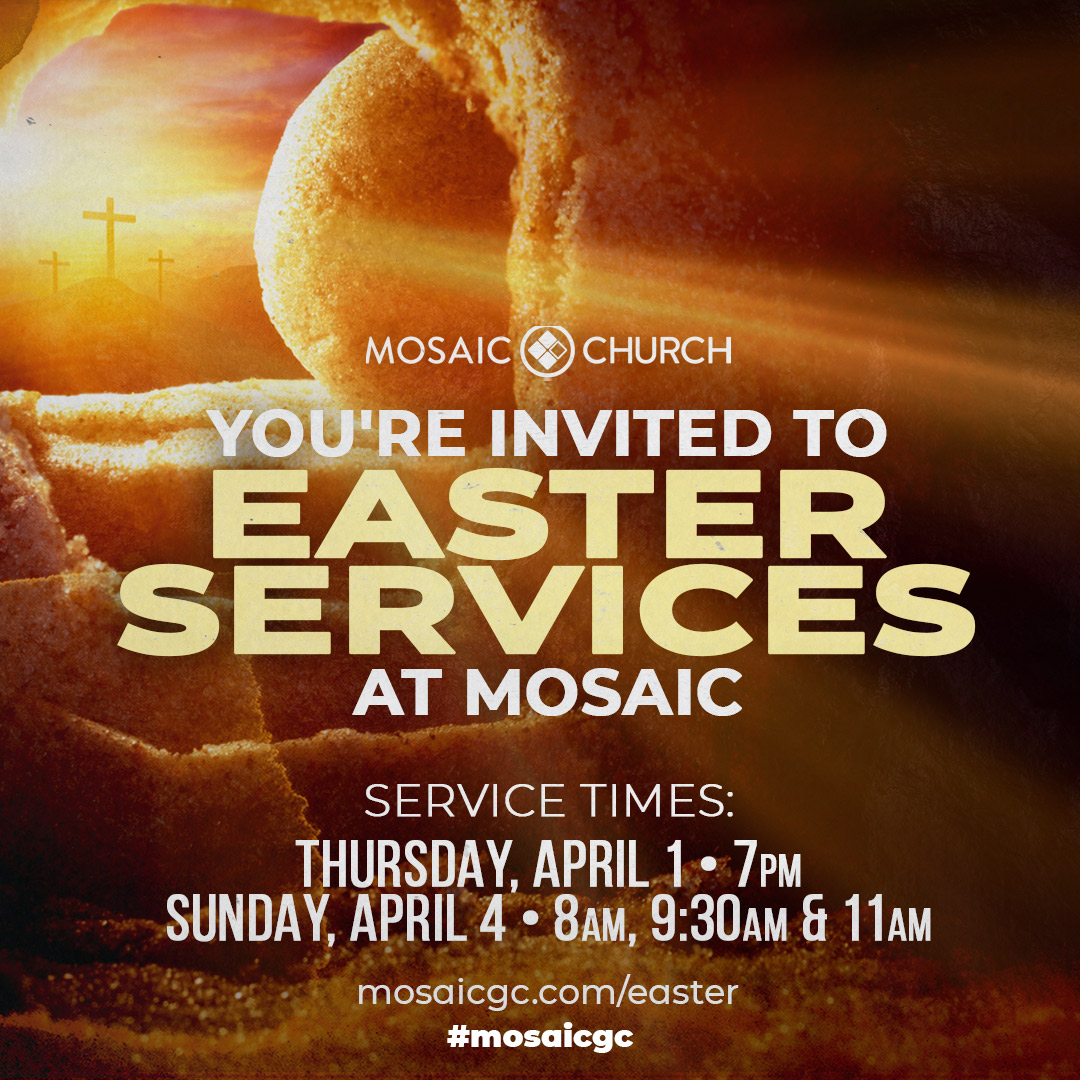 Right-click to download and share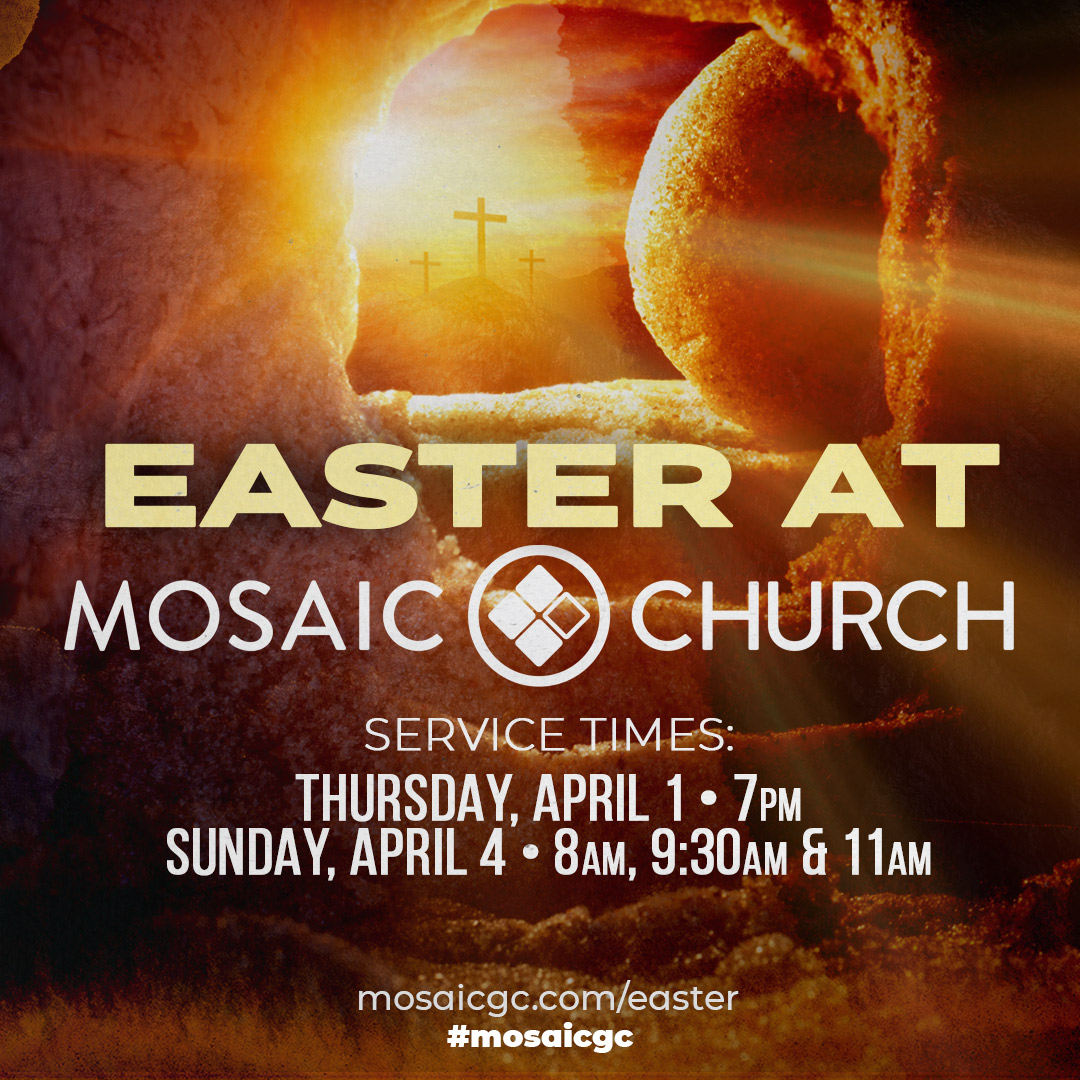 Right-click to download and share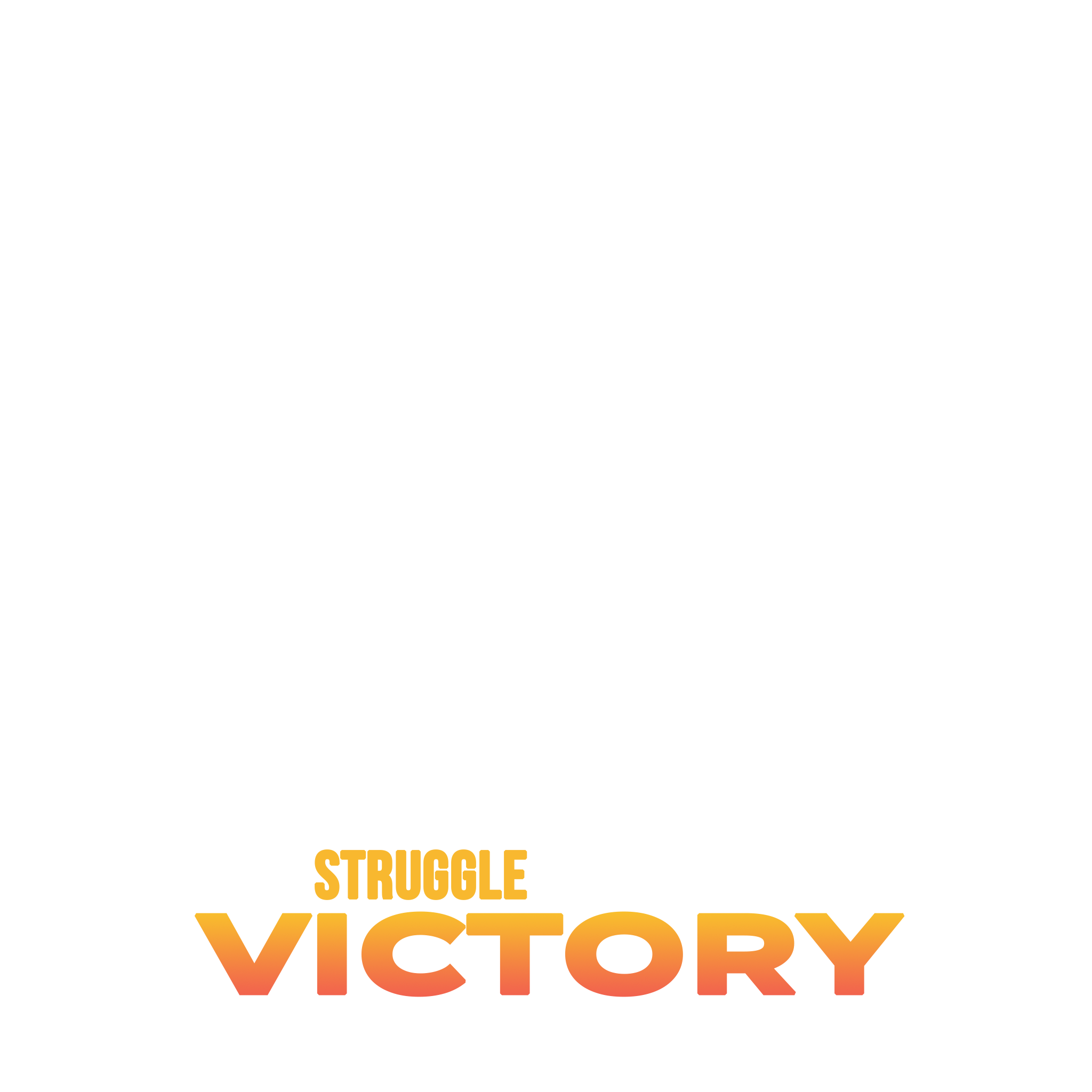 MOSAIC EASTER
FACEBOOK FRAME
To install follow the directions below:
Right-click to download
To get started, open Frame Studio.
To create your frame:
Upload the artwork, you'll need to use PNG files.
Arrange your artwork in the editor.
Select an owner for your frame, for example, your personal account or a Page you manage.
Add a name for your frame.
ick a scheduling option to set when your effect will be published, and add keywords.
Click Save as Draft to save your frame as a draft, or click Publish.