Hosting an Easter Sunday Watch Party
Easter services will be broadcast online Sunday, April 12th at 8, 9:30, & 11am.
Are you wondering how you engage with your friends and family during this difficult holiday season? Hosting a Facebook Watch Party for our online Easter services is a great way to do this, while also practicing social distancing!
Take a look at the step-by-step instructions below for all the information on how to host a successful watch party:
1. Right-click and choose "save as" to download this photo invitation below to your device. Then share the image along with the text to invite your friends and family to join your watch party Easter Sunday!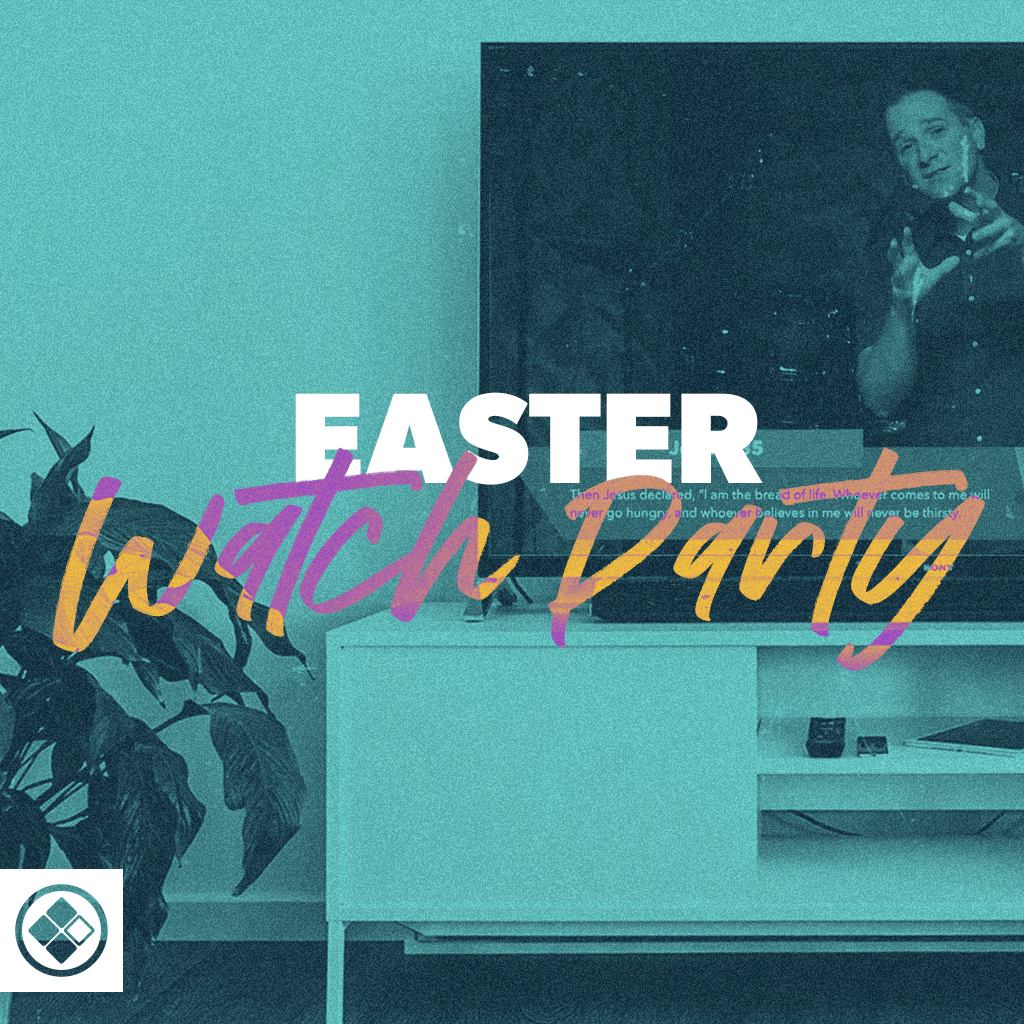 You're invited to attend my Easter Sunday watch party!!! Join me right here on Facebook next Sunday, April 12th at [add service time(s) here].
We all could use a little hope and encouragement at this time and I think enjoying an online church service is a great place to start.
Let me know if you're able to join me!
#MosaicGC #Easter #WatchParty
2. Watch this video for instructions on setting up and starting your watch party.
3. Click this button below to download the watch party script. It's got some important information on how to connect your friends to our church before, during, and after your watch party.
4. Host your party at one (or all) of our Easter services! Service broadcasts will be Sunday, April 12th at 8, 9:30, & 11am.
5. Make sure you "End Watch Party", and then tell us how it went!
FAQ
Got a question? Check below for simple solutions to frequently asked questions.
What if I can't watch at any of the service broadcast times?
The service will be archived on Facebook and you can host a watch party at any time after the broadcasts have ended. 
Can I view the Watch Party on my TV?
Yes! Follow the steps above to start your watch party from your laptop or mobile phone and use Airplay or Cast to connect to your TV from your device.
I don't have Facebook. Can I still host a Watch party?
Unfortunately, the Watch Party feature is only available on Facebook. You can create a free account here. 
We will also be broadcasting our services using our other streaming outlets like our website, the Mosaic Church app, and YouTube, so get creative! You could set up a Facetime or Zoom call to watch together.
I'm having video problems.
If you're on a phone, tablet, or computer try refreshing the webpage
If you're on WiFi try turning the wifi off/on again
If you're on WiFi try moving closer to your router